Reviews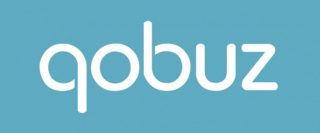 ---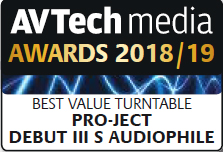 AVTech media awarded the Debut III S audiophile as best value turntable
UK, 11.2018
Adding an extra dash of sophisticationn and poise to proceedings over it's competitors, Pro-Ject has crafted a superior package that's sure to play a large part in the continued elevation of vinyl's popularity.
---

Mint reviews the Elemental
DE, 11.2018
The buyer must do without comfort feartures, but not on good sound. By the way - made in Europe - precisely processed and sonically as well as mechanically far away from the plastic disposal problems of Chinese products, but are still found in the same price range as the Elemental.
---

avforums reviews the Primary E
UK, 11.2018
The result is that for the money, you get something that delivers on the premise of vinyl replay and a new starting price for respectable analogue. Pro-Ject's twenty year mission to make record players affordable shows no sign of abating and the Primary E is certainly worthy of recommendation.
Read more at:  https://www.avforums.com/review/pro-ject-primary-e-turntable-review.15345
---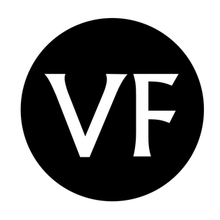 ---

---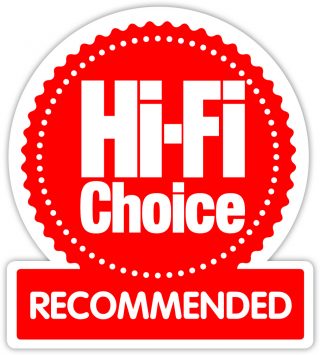 Hi-Fi Choice reviews the Primary E
UK, 10.2018:
What is most surprising about the Primary E, is its ability to deliver a genuinely satisfying musical performance at such a very attractive price and make it an ideal turntable for any new or returning fans to the format. It keeps poorer pressings listenable in a way that rivals often struggle to.

---

Hi-fi news reviews the Stream Box S2 Ultra
UK 10.2018:
Is there anything it can't do? In every combination I tried – from various Macs connected to the USB-B inputs on the likes of iFi Audio's Pro iDSD and the Quad Artera Solus through to a Raspberry Pi as player into a Chord Mojo and Meridian Explorer2 – the S2 Ultra's pass-through USB 'cleaner' revealed more detail in the sound, and greater weight and definition in the bass.
Review
Andrew Everard, Paul Miller
---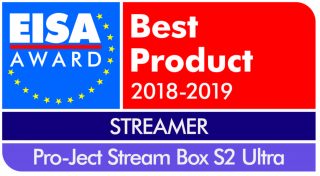 FWD reviews the Stream Box S2 Ultra
BE, 09.2018:
The Pro-Ject Stream Box S2 Ultra will upgrade your existing hifi set with an entire menu of choices to listen to digital music at a very high level.
The Stream Box S2 Ultra will satisfy the most demanding music lovers who would like to add streaming function to their audio system without loss of quality.
---

The Audiophile Man reviews the RPM 1 Carbon
UK, 09.2018:
The RPM, in its own right, is a top quality turntable, with a blend of upper and lower frequencies that form a nicely balanced output without misbehaving bass bloom or midrange smearing.
Well not a RPM 3 Carbon, that's for sure! That is, the final sonic difference is so large, the sound is actually completely different and in a good way. It's more like a RPM 4 Carbon! The overall sound quality is so far away from the original that this deck sounds like a completely new design. It also should provide confidence and added security for those RPM 3 Carbon buyers out there. A bit fed up with your current turntable's sound quality and feel like an upgrade? Well, before you reach for your wallet to buy an expensive turntable replacement, seriously consider one or more (or all) upgrades.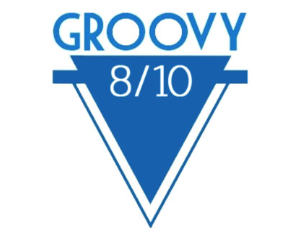 Original review see: https://theaudiophileman.com/modding-turntable-pro-ject-rpm-3/
---