Reviews
---
---
A very good record player for under £300
UK, 07.2020
…one of the best-looking affordable turntables… 
The build quality is solid and the details are nicely worked out. I can't remember installing any turntable that went together as logically and easily as this one does. 
…the low end that the T1 Phono SB does possess is wielded with commendable dexterity. 
…there isn't much that will unsettle the T1 Phono SB or cause the performance to be anything other than very enjoyable. 
If you are looking for a turntable that will be up and running in minutes and is able to deliver an engaging performance, the T1 Phono SB is ideal.
---
Pro-Ject makes a dream come true with the T1
The little plug-and-play turntable sounds very mature. Even listeners used to high-end gear will
appreciate how the Pro-Ject-Ortofon set tackles even the most difficult music passages.
The T1 deals with high levels masterfully.
…the T1 is fun straight out the box – great value, hassle-free, ready-to-use. 
---
Hi-Fi Choice reviewed the Stream Box S2 Ultra
UK, 05.2020
You won't be disappointed.
Group test verdict: It might look tiny, but the Stream Box S2 Ultra is capable of a great sound.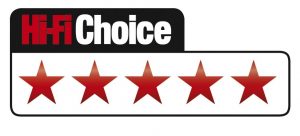 ---
---
Hi-Fi Choice reviewed The Classiv Evo
UK, 05.2020
A superbly conceived update that keeps the positive qualities while boosting performance.
---
Mint reviewed the LP: 7RAY feat. Triple Ace – Jazzy Zoetrope
DE, 04.2020
An excellent sounding piece of music. Both records sound remarkably present and concise.
---
---
---