Reviews
Turntable Lab testet den Debut Carbon DC
US, 12.2018
The Pro-Ject Debut Carbon DC is a precision turntable with high quality, custom components especially where it counts: tonearm and motor system. Its thoughtfully designed feature set considers both out-of-the-box play and future upgrades. Lastly for its price point, the Debut Carbon DC has little competition.
Read more at https://www.turntablelab.com/blogs/guides/pro-ject-debut-carbon-turntable-review
---

Audio Advisor reviews the Acryl it
US, 12. 2018
Upgrade your Pro-Ject Debut, Debut Carbon, or Xpression turntable to "Esprit"-standards with the Acryl it platter. Acryl it improves overall performance significantly!
Read more at https://www.audioadvisor.com/prodinfo.asp?
---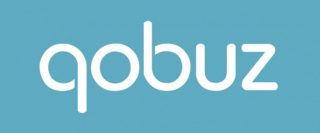 ---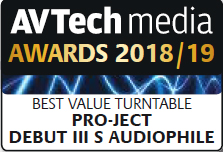 AVTech media awarded the Debut III S audiophile as best value turntable
UK, 11.2108
Adding an extra dash of sophisticationn and poise to proceedings over it's competitors, Pro-Ject has crafted a superior package that's sure to play a large part in the continued elevation of vinyl's popularity.
---

Mint reviews the Elemental
DE, 11.2018
The buyer must do without comfort feartures, but not on good sound. By the way - made in Europe - precisely processed and sonically as well as mechanically far away from the plastic disposal problems of Chinese products, but are still found in the same price range as the Elemental.
---

avforums reviews the Primary E
UK, 11.2018
The result is that for the money, you get something that delivers on the premise of vinyl replay and a new starting price for respectable analogue. Pro-Ject's twenty year mission to make record players affordable shows no sign of abating and the Primary E is certainly worthy of recommendation.
Read more at:  https://www.avforums.com/review/pro-ject-primary-e-turntable-review.15345
---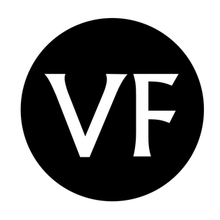 ---

---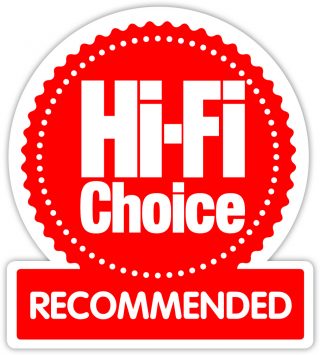 Hi-Fi Choice reviews the Primary E
UK, 10.2018:
What is most surprising about the Primary E, is its ability to deliver a genuinely satisfying musical performance at such a very attractive price and make it an ideal turntable for any new or returning fans to the format. It keeps poorer pressings listenable in a way that rivals often struggle to.

---

Hi-fi news reviews the Stream Box S2 Ultra
UK 10.2018:
Is there anything it can't do? In every combination I tried – from various Macs connected to the USB-B inputs on the likes of iFi Audio's Pro iDSD and the Quad Artera Solus through to a Raspberry Pi as player into a Chord Mojo and Meridian Explorer2 – the S2 Ultra's pass-through USB 'cleaner' revealed more detail in the sound, and greater weight and definition in the bass.
Review
Andrew Everard, Paul Miller
---