Reviews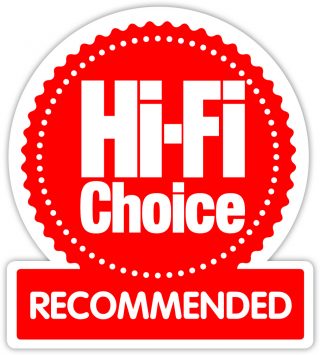 Hi-Fi Choice reviews the Primary E
UK, 10.2018:
What is most surprising about the Primary E, is its ability to deliver a genuinely satisfying musical performance at such a very attractive price and make it an ideal turntable for any new or returning fans to the format. It keeps poorer pressings listenable in a way that rivals often struggle to.

---

Hi-fi news reviews the Stream Box S2 ultra
UK 10.2018:
Is there anything it can't do? In every combination I tried – from various Macs connected to the USB-B inputs on the likes of iFi Audio's Pro iDSD and the Quad Artera Solus through to a Raspberry Pi as player into a Chord Mojo and Meridian Explorer2 – the S2 Ultra's pass-through USB 'cleaner' revealed more detail in the sound, and greater weight and definition in the bass.
---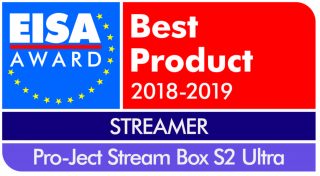 FWD reviews the Stream Box S2 Ultra
BE, 09.2018:
The Pro-Ject Stream Box S2 Ultra will upgrade your existing hifi set with an entire menu of choices to listen to digital music at a very high level.
The Stream Box S2 Ultra will satisfy the most demanding music lovers who would like to add streaming function to their audio system without loss of quality.
---

The Audiophile Man reviews the RPM 1 Carbon
UK, 09.2018:
The RPM, in its own right, is a top quality turntable, with a blend of upper and lower frequencies that form a nicely balanced output without misbehaving bass bloom or midrange smearing.
Well not a RPM 3 Carbon, that's for sure! That is, the final sonic difference is so large, the sound is actually completely different and in a good way. It's more like a RPM 4 Carbon! The overall sound quality is so far away from the original that this deck sounds like a completely new design. It also should provide confidence and added security for those RPM 3 Carbon buyers out there. A bit fed up with your current turntable's sound quality and feel like an upgrade? Well, before you reach for your wallet to buy an expensive turntable replacement, seriously consider one or more (or all) upgrades.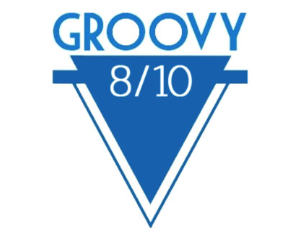 Original review see: https://theaudiophileman.com/modding-turntable-pro-ject-rpm-3/
---

Stereo Spezial reviews the Stream Box S2 Ultra
DE, 09.2018:
Verdict: A versatile streaming bridge with solid sound potential and excellent control. The HDMI option brings a breath of fresh air to UPnP streaming. To conclude, we can say that Pro-Ject's first bridge with its deliberately reduced concept and the many, partly innovative, possibilities makes it one of the most exciting products of the year!

---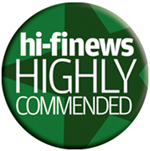 Hi-fi news reviews the Debut III S audiophile
UK, 09.2018:
The Debut III S audiophile turns out to be aptly named. While many decks at this sort of price level are thoroughly enjoyable to listen to, ultimately they can sound a little rough around the edges. Not so this turntable, which offers a poise and sophistication that belies its price tag. Once again, Pro-Ject has shown itself to be a master when it comes to balancing its packages as this new cartridge gels with the tonearm and deck superbly.
---

Mint reviews the Juke Box E
DE, 08.2018:
Pro-Ject's all-in-one system Juke Box E amazes with a powerfully intense sound and impeccable finish so that you recommend it to your best friends at any time and you would also like to buy one for yourself - for less than 800 Euros, complete with turntables, amplifiers, speakers and cables, all made in Europe.
Review
Bernhard Rietschel
---

Sound Matters reviews the Debut Carbon (DC)
08.2018:
I was keen to discover what you get for digging a little deeper into your pocket. One of the most impressive upgrades is the tonearm, which is made from carbon-fibre — a material usually reserved for much higher-end turntable offerings. Debut Carbon is a seriously impressive turntable for the price and still holds up as one of the best affordable turntables.
Read more at https://www.yoursoundmatters.com/pro-ject-debut-carbon-review/
---

What Hi-Fi reviews the Essential III
UK, 08.2018:
Another budget Pro-Ject turntable, another five-star review – the company simply can't shake the habit of turning out top-class turntables. Just save up for the acrylic platter if you can…
Orginial review: https://www.whathifi.com/pro-ject/essential-iii/review

---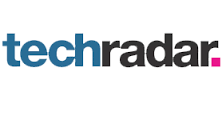 Techradar reviews the Debut Carbon
An excellent entry-level turntable for vinyl enthusiasts. The best turntables you can buy today!
If you want to extract more detail and resolution from your records than the cheaper options on this list, or if you want to get started on the path of being a true vinyl collector, the Debut Carbon is probably your best bet.
Original review see: https://www.techradar.com/news/best-turntables
---