Pre Box S2 Digital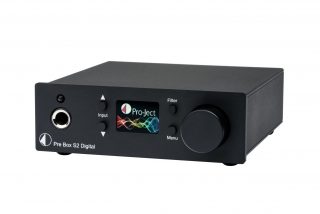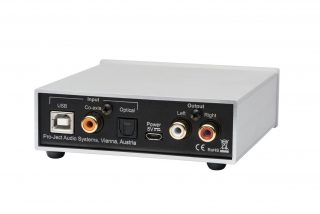 Digital micro preamplifier with MQA and DSD512 support
a performance revolution in a small package!
Pre Box S2 Digital marks a new era for our S-series components. For the very first time we are using a dual mono configuration with the highest class D/A converters of ESS Sabre. Their flagship DAC-chip ensures highest class audio in a small and affordable package. This DAC is capable of high resolution audio up to 32bit/768kHz PCM and DSD512! Pre Box S2 Digital is also the very first of our devices to support hardware MQA unfolding. It's also the premiere of our proprietary Optimum transient digital filter and our proprietary clock circuitry design. Digital audio is the art of time, with our new proprietary clock design we have managed jitter rates of unrivalled 100 Femtoseconds, this easily outperforms many renowned and respected audiophile clock generators!
With organic polymer capacitors and thin film miniMELF resistors we were able to create a tiny device that will blow away even much bigger components for a much higher price. With a total of eight digital filters the sound can be shaped precisely to the listeners liking. Pre Box S2 Digital is fully remoteable, it can also control the playback software of a computer. You can use Play, Pause, Forward and Rewind straight with your Pre Box S2 Digital!
Available in: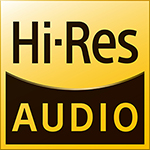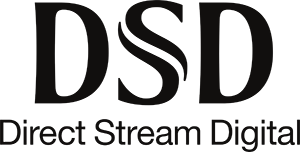 Features
Dual mono construction
High end ESS Sabre ESS9038 dual DAC
Proprietary clock circuity design
Organic polymer capacitors and thin film miniMELF resistors
MQA hardware decoding
DSD64, DSD128, DSD256 & DSD512 (DoP, DSD512 native)
Up to 24bit/192kHz for optical & coax inputs
8 selectable digital filter characteristics
1 proprietary optimum transient digital filter
Headphone output on the front (6.3mm)
Synchronization of all internal oscillators
Jitter as low as 100 Femtoseconds!
Gold plated four layer PCB
Full alu/metal sandwich casing in silver or black
Technical Specifications
| | |
| --- | --- |
| Digital inputs | 1x USB (B), 1x Co-axial (RCA), 1x Optical (TOSLink) |
| D/A-converter | 2x ESS9038Q2M 32-bit |
| USB | up to DSD512 (DSD1024), PCM up to 32b/768kHz |
| Optical | PCM up to 24b/192kHz |
| Coaxial | PCM up to 24b/192kHz |
| Filter settings | 7 different selectable on front |
| Frequency response | 20 Hz - 20 kHz |
| Analogue outputs | 6.3mm Headphone (front), 1x Variable Out (RCA |
| Output voltage | 2.05 Veff |
| Minimal recommended headphone impedance | 8 Ohm |
| Headphone output power | 6.6 mW / 600 Ohm; 68 mW / 32 Ohm |
| THD | 0.0003% @ 0 dB, 2V RMS, 1 kHz |
| Dynamic range | 124 dBA |
| Outboard Power supply | 5V/1A DC (included) |
| Dimensions W x H x D | 103 x 37 x 122 mm (including knob and connectors) |
| Weight | 366 g (without power supply) |
---
---
Reviews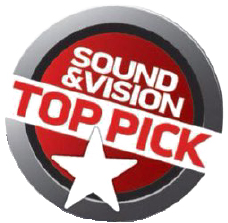 Sound&Vision reviews the Pre Box S2 Digital
EN, 07.2018:
The Pro-Ject Pre Box S2 Digital offers a step up in performance with low- to medium-priced headphones, and it makes for an especially good match with those that have a treble emphasis. lt also serves as an introduction to MQA.
You'd have to spend a lot more to improve on Pro-Ject's Pre Box S2 Digital.
---

Headfonics reviews the Pre Box S2 Digital
The Pre Box S2 Digital is one of those all-in-one solutions that defines what a typical 2018 digital audiophile might be looking for. Roon Tested, full MQA unfolding, a low noise floor, easily transportable and a very likable tonal presentation with a very modern DAC chip solution inside.
Original review see: https://headfonics.com/2018/03/pro-ject-audio-pre-box-s2-digital-review/
---
Fidelity reviews the Pre Box S2 Digital
DE, 04.2018:
The Pre Box S2 Digital sounds open and honest, surprisingly broadband and detailed, plays free of any attitude. The music flows just as "undigitally" and confidently as it does with a really big one.The attractive, immaculately finished chasis further reinforces the impression that Pro-Ject, has taken a major step in the development of modular audio equipment with the new S2 series.
The Pre Box S2 Digital realizes the desire for really good, modern signal processing - extremely compact and of high quality.
---
---
Recommended Products
FAQs
The device is fully compatible with Windows 10. It may be necessary to reinstall latest drivers after updating from Windows 7/8/8.1 to Windows 10.
You do not need a driver. The driver is already integrated in the operating system.
Turn off your Computer and press at start alt+cmd+p+r until another starting sound appears. With this command the USB bus will be reset and the USB Box will be recognized new.
There are many forum reports about that issue. It is a widely spread error affecting a wide array of USB DACs, unfortunately there is no current fix for this problem, since it lies in the Core Audio of Apple's OSX. We advice not to use our USB DACs with OSX El Capitan.
Pre Box S2 Digital will show the MQA logo and a blue dot on the display's top right corner once an MQA file has been successfully passed on to it.
No, in order to enable MQA playback via S/PDIF a hardware change would be necessary, this would cause the price to go much higher. MQA hardware decoding is only possible via the asynchronuous USB input of Pre Box S2 Digital.
The DFU for MacOS requires the Pre Box S2 Digital to run software version 2.10. (July 2018)
When cycling through the inputs it can occur that the sound gets distorted using Optimum Transient. After about three minutes the filter "locks" in properly and the sound should be normal again. Unfortunately that's a bug in the ESS silicone chip and we can't do anything about it.