Stream Box S2 Ultra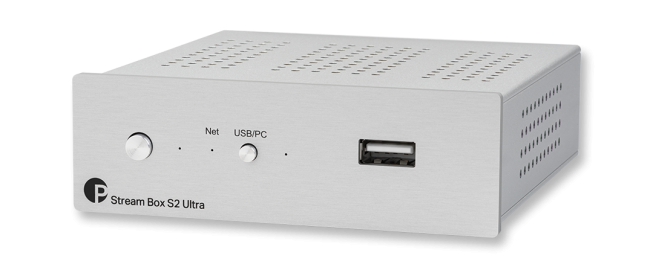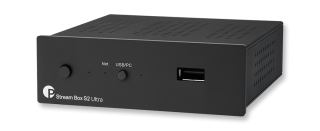 Audio optimized network bridge and USB detox device
We live in a modern world!
With the Stream Box S2 Ultra we have designed a completely new product in the streaming world. It features never seen control scenarios and unprecedented audio performance. Its main goal is to be a universal device that can get any USB DAC into the network, upgrading your favourite high-end DAC with modern and future proof streaming capabilities.
With the gaining ground of internet streaming services, such as TIDAL or Spotify, the consumer's interest has shifted towards network enabled devices. Many great sounding products though do not offer any network ability, either because they are too old or their main focus was not on this subject. The solution has often been to replace them with a new and modern device, stream audio via Bluetooth or to comprimise and use a smartphone or tablet via their analogue ouput to feed active speakers or amplifiers.
There never was a really good solution for the consumer. Untill now.
Stream Box S2 Ultra: the smart addition
Stream Box S2 Ultra closes the gap, it offers modern connectivity with its network inputs and USB A output. This USB output is perfectionized for audio signals, it uses a dedicated internal power supply and only top audiophile grade components. You won't run into file-support issues, as Stream Box S2 Ultra acts as a network bridge, bypassing the files directly to your digital to analogue converter. Since most DACs only have one USB input, we have designed Stream Box S2 Ultra also to be a USB detox device. Simply connect your PC to the micro USB input of the unit and connect our DAC to the audio output. This way you can clean the noisy signal of your PC, while enjoying your music with it.
Our new remote control iOS and Android App is based on an opensource project and has a large community behind it. This guarantees full support and future improvements.
Stream Box S2 Ultra: feature galore!
Stream Box S2 Ultra is fully remoteable via smart devices and a regular web-browser. It offers support for the most popular streaming services: Spotify, TIDAL, Quobuz. These services offer you a sheer endless amount of music, guaranteeing you, that you never run out of music to listen to. By implementing TuneIn, we also give you the option to listen to various internet radio stations. You can listen to your favourite radio shows, the news and discover new channels from all around the world – with just a few clicks.
The back-sided HDMI video output lets you connect your monitor to the Stream Box S2 Ultra. It will then show you the graphic user interface, ready to act on your commands. With the implementation of Shairport we were even able to give the iDevice users out there another possibilty to send data to our Stream Box S2 Ultra.
There are two USB inputs on Stream Box S2 Ultra, one front sided and one back sided. Both give you the possibility to connect an external harddrive to the unit. Via one of the various control scenarios (App, Webbrowser, external monitor) you can pick from your own selection of audio. The file system support goes up to PCM 32bit / 352.8 kHz and DSD256.
Here at Pro-Ject, we are big supporters of the Roon software, that is why we wanted the Stream Box S2 Ultra to be Roon Ready and fully certified. This way you can simply pick your Stream Box S2 Ultra in the Roon interface and send bit-perfect audio streams to it over your network.
This incredible feature set makes Stream Box S2 Ultra bullet-proof for all future events. Together with Pre Box S2 Digital they become the most versatile and audiophile set in its price class.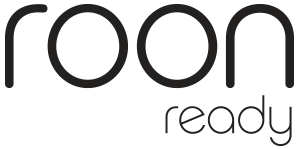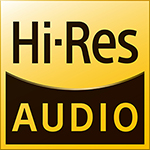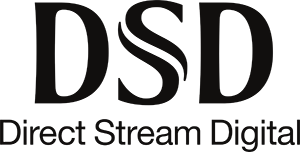 Features
High resolution network bridge
Audio optimized USB A output
Multi-room enabled
Dual USB A input for external storage
TIDAL
QUOBUZ
Spotify
Network-enables any modern DAC with USB input
Internet Radio (TuneIn)
DLNA enabled
Bypasses all audio formats to the DAC
Cleans up the audio signal from a PC
Fully Roon Ready and certified
Shairport
Bluetooth
Uses dedicated power supplies
HDMI video output
Controllable via smart devices and PC/Laptop
New control app!
Ethernet and WiFi connectivity
Technical Specifications
| | |
| --- | --- |
| Audio Formats | PCM 32bit/352.8kHz, DSD256 |
| Internet Radio | TuneIn |
| Streaming Services | TIDAL, Spotify, Quobuz |
| Supported data protocols | RAAT, Shairport, DLNA |
| Multi-room | Up to six devices |
| Inputs | 2 x USB A |
| | Micro USB B (PC-Detox) |
| | Network (Ethernet, WiFi) |
| | Bluetooth |
| WiFi Standards | 802.11 b/g/n/d/e/h/i |
| Bluetooth | Bluetooth Classic + EDR v2.1, v3.0, v4.0 and Low Energy |
| Outputs | Audio optimized USB A |
| | HDMI (video) |
| Controllable via | App, Web Browser, Roon |
| Weight | 375 g (without power supply) |
| Dimensions (WxHxD) | 105 x 37 x 105 mm |
---
---
Reviews
Audio reviews the Pre Box S2 Digital & Stream Box S2 Ultra
DE, 09.2019
Rarely has HiFi been as understated as here. The sound was great! It does not happen very often that you can not get out of astonishment as a tester. Especially not with components that are more nano than mini. But what impresses the most sustainable is the completely convincing sound. These dwarfs are really huge.
Review
Stefan Schickedanz
---
stereoplay reviews Stream Box S2 Ultra + Pre Box S2 Digital
DE, 02.2019
Small, but impressive! Verdict: Pro-Ject's smart boxes silently evolve to an affordable high end kit with an incredibly good price-performance ratio. The plethora of digital connections and source options is well implemented, handling is easy, possibilities almost endless and updates are possible. What more do you want? So lets grab your hard disks.
---

AudioVideo reviews the Stream Box S2 Ultra
PL, 02. 2019
Conclusion: Pro-Ject offers a streamer, which brings complete package of functionality, supports all formats which you actually need, has a possibility to connection via wi-fi or wired net. The sound is close, intimate and with nice scene. It is the ideal partner for DAC's from mid and hi range. It could be a very nice surprise for many audiophiles.
Review
Michael Sommerfeld
---
---
Recommended Products
FAQs
• Get a USB Thumb Drive • Format it as "FAT32" • Download this file http://repo.volumio.org/utils/factory_reset • Copy it on the Thumb Drive (make sure the name of the file is exactly "factory_reset") • Turn off the Stream Box S2 Ultra • Plug the thumb drive to one of the USB ports • Turn on the Stream Box S2 Ultra • IMPORTANT: During this phase the unit might restart multiple times and this factory reset will take about 5 minutes.