X2
Uncompromised heavyweight design combined with high-end features.
This page is for the original X2. Be sure to check out the updated version, our X2 B, featuring our revolutionary True Balanced Connection!
> View the new X2 B!
Real high-end features.
Azimuth & VTA
Fully adjustable
The X2 comes with fully adjustable Azimuth & VTA. It offers you the possibility to modify your X2 as you want it.
Pick it 2M Silver
High-end cartridge
This cartridge uses internal silver plated copper coils, which guarantees outstanding sonic results! The X2 is available with or without the Pick it 2M Silver.
2 kg Platter
Resonance free acryl
The perfect platform to place your precious vinyl records, guaranteeing absolute reliability in its performance and sonic character.
33/45/78 RPM
High precision motor control
A sophisticated DC/AC generator board generates clean and stable power to drive the motor. Easily change speed with the push of only a single button.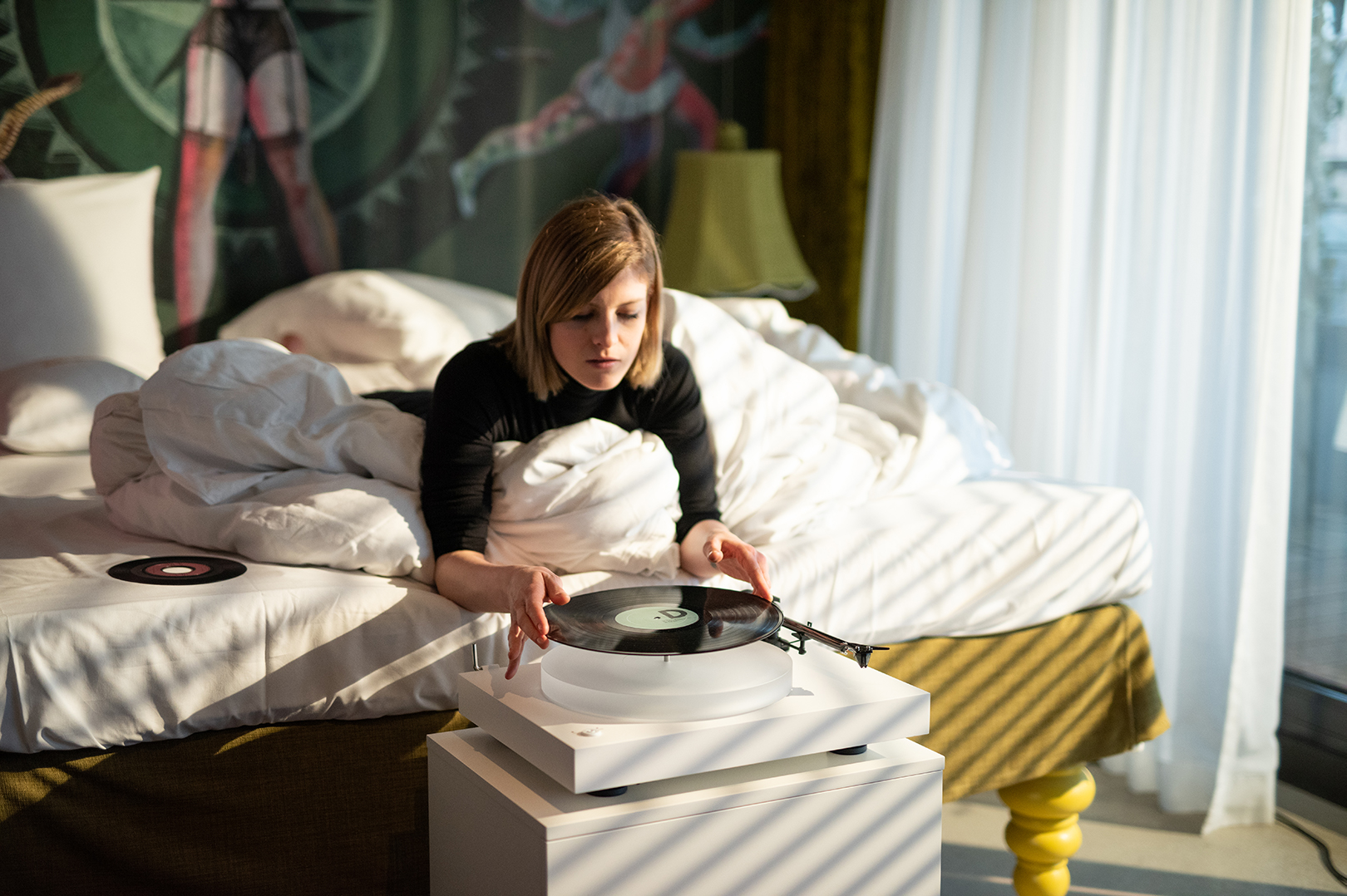 Metal Feet
Damped & height adjustable
The three height adjustable damped aluminium feet guarantee the perfect stand & massively reduce risk of acoustical feedback.
The Tonearm
9'' Carbon-Aluminium Tonearm
Finished as a one-piece, with no resonance-inducing headshell, the X2 can also be set for azimuth and VTA adjustment. The tonearm is then supplied with a TPE-damped counterweight.
Phono Cable
Semi-balanced RCA cable
To guarantee a perfect connection to your amp you will find a high-quality phono RCA cable in the box. Our Connect it E is a semi-balanced, low-capacitance cable, with superior shielding.
Choose your finish.
Technical Specifications
| | |
| --- | --- |
| Speed | 33, 45, 78 (electronic speed change) |
| Principle | belt drive |
| Speed variance | 33: 0.25% 45: 0.20% |
| Wow & flutter | 33: 0.12% 45: 0.10% |
| Signal to noise | 70 dB |
| Platter | 30mm thick, 2 kg heavy acryl |
| Main bearing | stainless steel/brass |
| Tonearm | 9" carbon/aluminium sandwich |
| Effective arm length | 230 mm |
| Overhang | 18 mm |
| Effective tonearm mass | 13,5g |
| Tracking force range | 0 - 30mN |
| Included accessories | 15volts DC /0,8A power supply, Dust cover, Connect it E Phono cable, feltmat |
| Power consumption | 4,5 watts max / 0.3 watt standby |
| Dimensions | 460 x 150 x 340 mm (WxHxD) |
| Weight | 10 kg |
---
---
Reviews
"The X2 B feels truly revolutionary"
UK, 03.2023
• Go for fully balanced operation all the way from stylus to preamp, and something magical happens.
---
"More detailed and expressive, with a more emotional presentation"
RU., 10.2020
•  The presentation is clear, light, detailed, and transparent, but at the same time large.
•  There is a correct sense of rhythm. There is an attention to detail and intonation. You can hear an instrument's character,  sound and recording well. You can focus on nuances.
•  The sound is very detailed with volume and air. Sheer scale explodes confidently into the room – brightly, expressively, cheerfully.
•  The bass turned out to be large but even slightly softened, enveloping, and textured.
•  The mid-tones are rich with no sense of stiffness.
•  Treble is differentiated, bright, but not harsh or fatiguing.
•  The general mood is sparkling, perky, joyful.
•  Bass turned out to be surprisingly tight.
---
"The big X1… is something else"
Greece, 02.2021
• What will please you from the first moment is the sound.
• The X2 is quiet and provides a solid base for both the record and the tonearm / cartridge system. It accurately reads the groove and "brings out" a very attractive stereo image, with good width and many details, which is clearly defined, stable and with good depth.
• The sense of stability that the X2 has, wins you over.
• What I heard was a combination of good range and very good low control.
• It sounds fast, rich and controlled, which gives a sense of flow to the rhythm and creates a very pleasant soundstage.
• In the mids, it has good resolution, bright and relaxed presence with very good detail retrieval. Soloists, choirs, large groups of strings and wind instruments are effortlessly reproduced, of course, with a strong presence.
• there was a good sense of extention, and the sound was pleasantly bright and relaxing, with good transient speed (thus rendering good microdynamics) and a slightly darker character, which emphasized presence and ensured that the set never sounded harsh or hard.
---
---