X1
The classic turntable design reimagined. Based on the same concept as the P1, but improved in every aspect thanks to modern materials.
> Find your dealer!
Real high-end features.
Azimuth & VTA
Fully adjustable
The X1 comes with fully adjustable Azimuth & VTA. It offers you the possibility to modify your X1 as you want it.
Metal Feet
Damped & height adjustable
The three height adjustable damped aluminium feet guarantee the perfect stand & massively reduce risk of acoustical feedback.
1,5 kg Platter
Resonance free acryl
The perfect platform to place your precious vinyl records, guaranteeing absolute reliability in its performance and sonic character.
33/45/78 RPM
High precision motor control
A sophisticated DC/AC generator board generates clean and stable power to drive the motor. Easily change speed with the push of only a single button.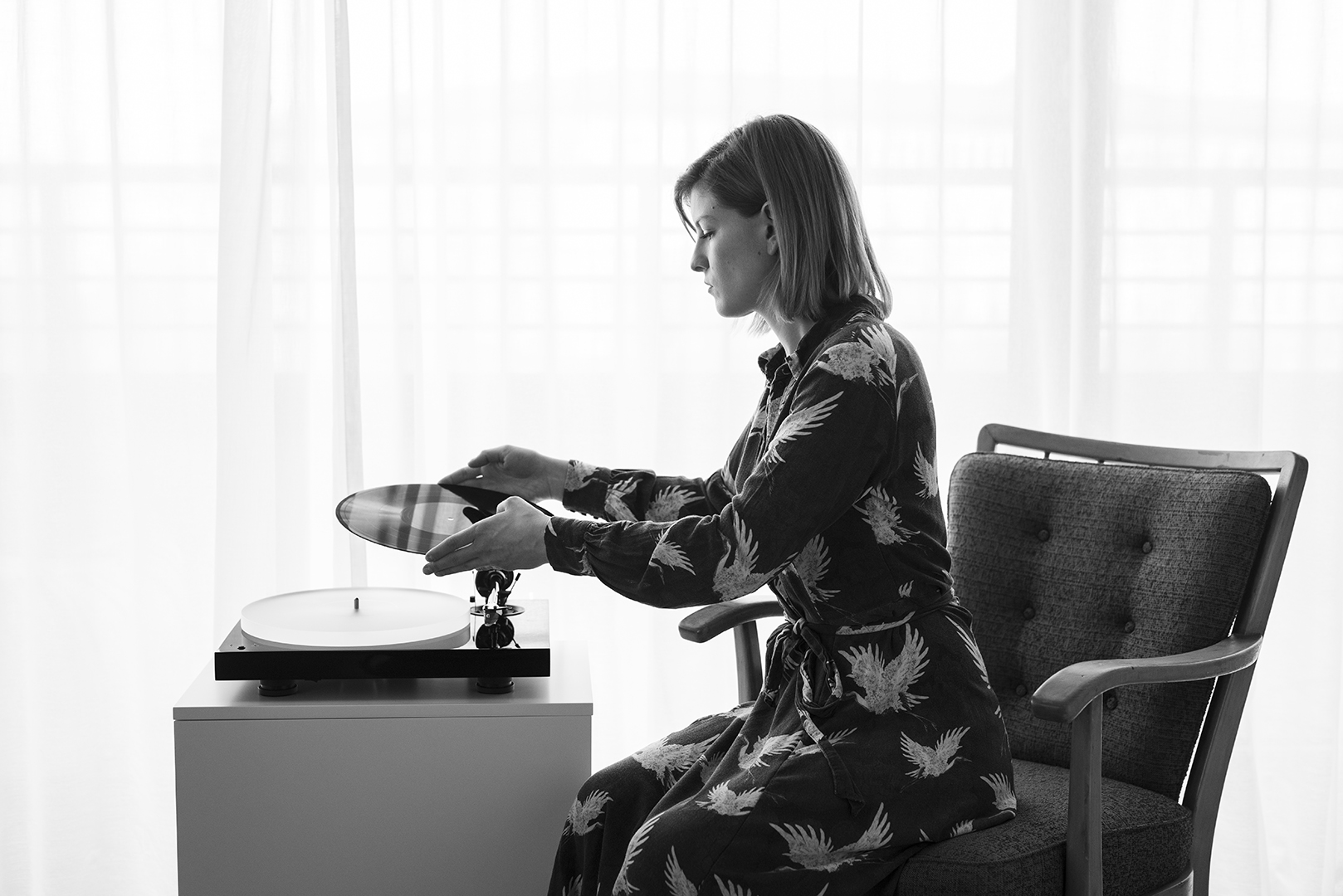 Pick it S2 MM
Moving-Magnet Cartridge
The Pick it S2 MM is manufactured by the cartridge experts at Ortofon and voiced by the design team at Pro-Ject. It provides detailed sound reproduction and expansive imaging.
The Tonearm
8,6'' Carbon-Aluminium Tonearm
Finished as a one-piece, with no resonance-inducing headshell, the X1 can also be set for azimuth and VTA adjustment. The tonearm is then supplied with a TPE-damped counterweight.
Phono Cable
Semi-balanced RCA cable
To guarantee a perfect connection to your amp you will find a high-quality phono RCA cable in the box. Our Connect it E is a semi-balanced, low-capacitance cable, with superior shielding.
Choose your finish.
Technical Specifications
| | |
| --- | --- |
| Speed | 33, 45, 78 (electronic speed change) |
| Principle | belt drive |
| Speed variance | 33: 0.30% 45: 0.25% |
| Wow & flutter | 33: 0.15% 45: 0.13% |
| Platter | 20mm thick, 1.5 kg heavy acryl |
| Main bearing | stainless steel/brass |
| Tonearm | 8,6" carbon/aluminium sandwich |
| Effective arm length | 218,5 mm |
| Overhang | 18 mm |
| Effective tonearm mass | 10,0g |
| Tracking force range | 0 - 30mN |
| Included accessories | 15volts DC /0,8A power supply, Dust cover, Connect it E Phono cable, feltmat |
| Power consumption | 5,0 watts max /< 0.3 watt standby |
| Dimensions | 415 x 125 x 335 mm (WxHxD) |
| Weight | 7 kg net / 9.5 kg gross weight |
---
---
Reviews
A level where nothing distracts from the musical pleasure and the vinyl experience
Greece, 10.2020
•  From the first rotations, the quietness and the absence of mechanical noise were impressive.
•  Against this black background, the details of each recording shone with clarity. 
•  Vocals flowed naturally positioned dead center of the stage, while instruments were all presented in their own space with appropriate depth and clarity.
•  The X1's stereo imaging ability and the air between the instruments gave recordings remarkable realism. 
•  The X1 was live and balanced, delivering satisfying bass with volume and impact. Treble was a match without any harshness.
[pdf]
---
Bathe in the atmosphere and swing in high resolution
Germany, 02.2020
•  And that's exactly what we want to hear from a good record player: flair, lots of liveliness, and audiophile splendor, with a great atmosphere.
•  But the X1 brought the miracle to life. Loads of passion, everything is surprisingly relaxed. Then the bright impulses, the defined space.
•  The X1 showed contour, powerfully, straightforward.
•  It's here the X1 showed its qualities, light, elegant, and very groovy.
•  Here again, we recognized the brilliant match up of drive, tonearm, turntable, and pickup – very clever.
[pdf]
---
Audio reviewed the X1
Pl, Nr. 2/2020
On the top! It's a proposition for those who want to hear as much vinyl as possible.
[pdf]
---
---