T1
A New Generation of Turntable
Audiophile Design Pushed to a New Affordable Level
> Find Your Dealer
Premium Materials – Stylish Aesthetics – Rich & Lively Sound
Audiophile To The Point
Ortofon OM5E
Elliptical stylus for detailed response
Supplied with an Ortofon OM 5E Moving Magnet cartridge, featuring an elliptical diamond stylus tip; this is a true hi-fi playback system with no corners cut.
Connect it E
Semi-balanced phono cable
The T1 comes with our super shielded, semi-symmetrical, low-capacitance phono cables, purpose-designed by Pro-Ject specifically for turntables – not off-the shelf RCA cables.
Made in EU
A new affordable marvel
Made in Europe by a turntable factory with decades of experience, it is a true hi-fi turntable that looks and sounds sublime.
The T1 comes in three different versions. Choose what's right for you!
Let us show you where T1 dwells
T1
The Base Model
For people who know what they want. The most cost-effective T1 variation: The base T1 has a direct phono output. Connect to your phono input or phono preamp of choice. Switch between 33 & 45 RPM via manual drive belt change.
T1 Phono SB
Phono Preamp and Speed Change
More convenience and flexibility: Compared to the base T1-model, the Phono SB version includes a built-in, Pro-Ject designed, high-quality phono MM stage and an electronic speed switch between 33 and 45 RPM.
T1 BT
Wireless Streaming
A wireless generation: On top of the base model, the T1 BT features a built-in phono stage and a BT transmitter for wireless music streaming to your favourite BT enabled speakers.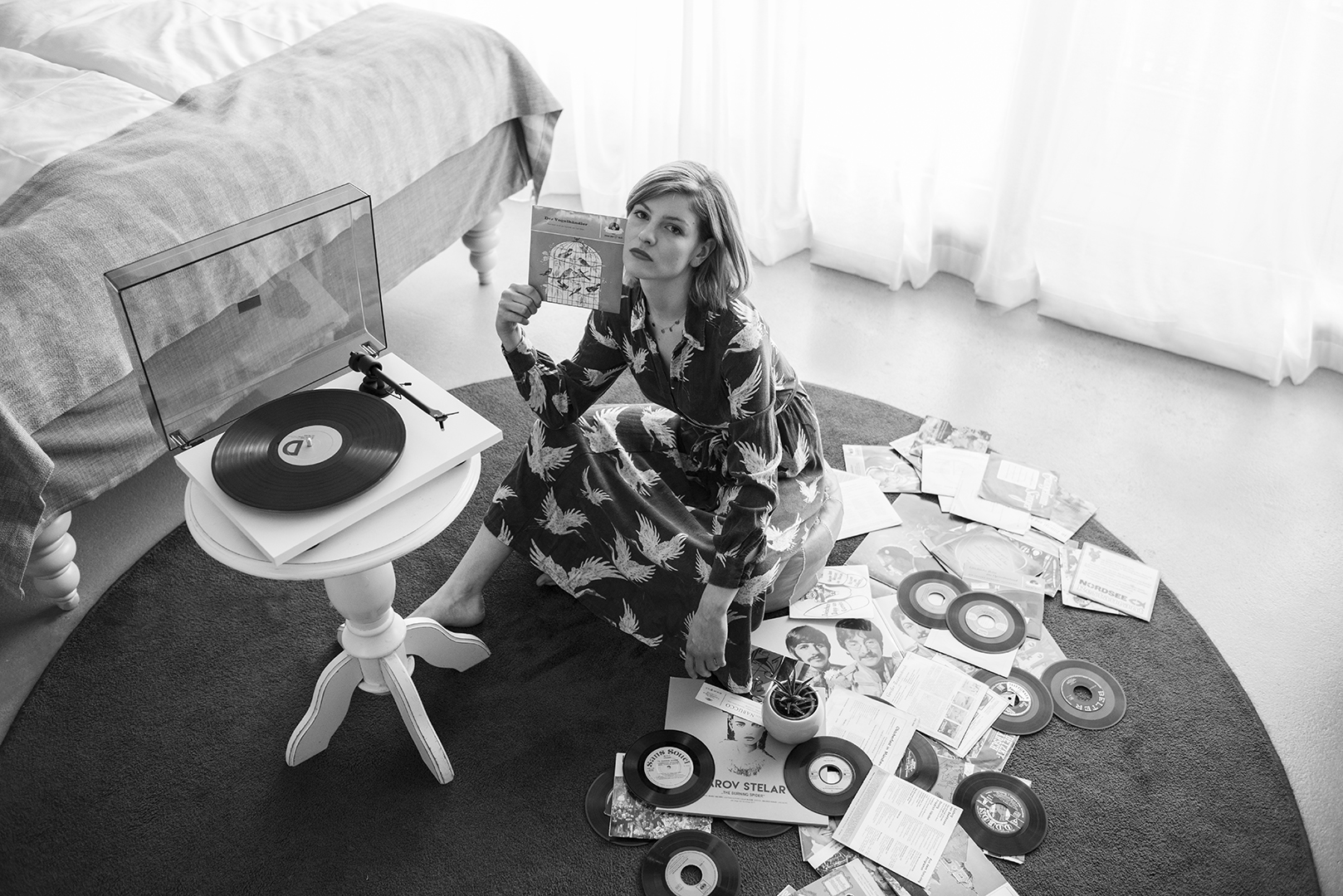 Our T1 is the first T-Line turntable, aiming to deliver true high-fidelity sound on a limited budget. Boasting premium materials, stylish aesthetics and a rich, lively sound, the extensive development process has ensured that there has been no compromise in the sound performance when achieving such an affordable price.
Choose your finish.
Technical Specifications
| | |
| --- | --- |
| Speed | 33, 45 |
| Speed variance | 33: 0.7% - 45: 0.6% |
| Wow & Flutter | 33: 0.25% - 45: 0.23% |
| Motor control system | Precision generator |
| Platter | Heavy 8mm, blasted-glass platter with felt mat |
| Main bearing | Stainless steel/brass |
| SNR | 65dB |
| Tonearm | 8.6" aluminium |
| Effective arm length | 218.5mm |
| Overhang | 22 mm |
| Effective tonearm mass | 8.0 g |
| Counterweight for mass | 5 - 10 g |
| Tracking force range | 0 - 50mN (17.5 mN pre-adjusted) |
| Included accessories | Dustcover, feltmat |
| Dimensions | 415 x 100 x 335mm (WxHxD) |
| Weight | 3.8 kg net |
---
---
Reviews
"The Pro-Ject surprised me – it sounds better."
U.S.A., 01. 2022
• The glass platter is quite nice.
• The machining is done to close tolerances  – very nice.
• The adjustable hinges on the dustcover are kind of nice.
• The integrated phono preamp in here is good.
• The Pro-Ject sounded the best out of all 3 of them.
• Pro-Ject has gone to great lengths to eliminate areas that will add additional resonances or vibrations with this table – and I can hear it!
• The foundation of this table is better than that of other tables with the OM 5E cartridge.
---
---
ONOFF Spain awarded the T1
ES, 12.2019
Best Turntable 2020!
Like every year, ONOFF, the most veteran of spanish printed magazines, specialized in technology and also an EISA member, has conceded its traditional ONOFF Awards to the best product of the year 2020. Pro-Ject won the award for "Best Turntable" with its T1 model.
Review
Miguel Angel Muñoz
---
---