Stereo integrated amplifier with 9 input options
MaiA (My audiophile integrated Amplifier): A new generation stereo amplifier with timeless design & future-proof technology!
That is what starters in ambitious home audio have waited for: A small integrated amplifier with ultimate input flexiblity, that avoids compromising the sound quality. MaiA is offering all digital and analogue input options you can dream of combined with an amplifier stage, that delivers outstanding tube-like sound (Flying Mole modules) and a high-class 24bit/192kHz D/A converter stage. Despite its small size, 9 (!) source devices can be connected simultaneously. MaiA is absolutely future-proof.
But no matter which input you choose, a real musical sound quality with lifelike performance is guaranteed. This stylish amplifier offers low noise and solid output power for audiophile playback in smaller rooms around 25m², when partnered with good-quality speakers from € 200,00 to € 1000,00. Additionally a subwoofer or another power amplifier can be connected. A headphone 6,3mm connection is also provided. An IR remote makes usage a piece of a cake. The massive metal casing is elegant and effectively protects against interferences. MaiA is available with silver or black faceplates.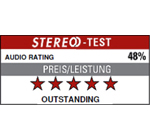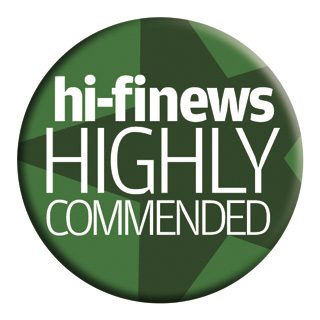 Features
2x 25 W / 37 W @ 8 / 4 Ohms
2 ohms drive capability
Dual mono design principle
Inputs: 3x stereo line, 1x phono (RCA), 1x Bluetooth (aptX), 2x dig opt, 1x dig coax, 1x USB
XMOS asynchronous USB 24 bit / 192 kHz
24 bit / 192 kHz D/A converter
4th generation Bluetooth with aptX capability & antenna
Phono input with MM capability
Volume control with motor driven potentiometer
Headphone output
Variable output for subwoofer or second zone amp
IR remote included
Full metal casing, silver or black faceplate
Technical Specifications
| | |
| --- | --- |
| Power output | 2x 25 W / 37 W @ 8 / 4 ohms |
| Signal-to-noise ratio | > -90 dBA |
| Frequency response | 20 Hz - 20 kHz (+0 dB, -0,5 dB) |
| Analogue inputs | 3 pair RCA/Cinch sockets line 1 pair phono MM input (RCA) |
| Digital inputs | USB, RCA koax, 2 Toslink, Bluetooth (aptX) |
| Speaker connectors | 4 mm Ø banana plugs, spades connectors or naked wire |
| Headphone output | 6.3mm jack |
| Variable output | 3.5mm jack |
| Power supply | 20 V / 3 A DC;100 - 240 V, 50/60 Hz |
| Standby Power consumption | < 1 Watt |
| Dimensions W x H x D | 206 x 36 x 150 (165 mm with sockets) |
| Weight | 1250 g without power supply |
---
---
FAQs
he device is fully compatible with Windows 10. It may be necessary to reinstall latest drivers after updating from Windows 7/8/8.1 to Windows 10.
Please ask the manufacturer of your computer for a new driver for the USB controller. If your device is connected to an USB 3.0 controller (blue plug), connect it to an USB 2.0 controller (black plug). Request the latest driver for your Pro-Ject device via <a href="http://www.box-designs.com/main.php?info=kontakt&cat=default&lang=en" target="_blank">online contact form</a>.
You do not need a driver. The driver is already integrated in the operating system.
Turn off your Computer and press at start alt+cmd+p+r until another starting sound appears. With this command the USB bus will be reset and MaiA will be recognized new.